Attorneys
Christine A. Mayoue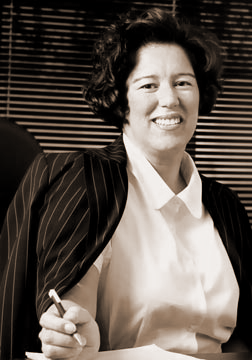 Christine assists self-represented clients on a "pay as you go" system, which helps clients achieve effective, cost-flexible results. She assists clients with everything from a one-time consultation or court appearance, to document review and preparation, to mediation preparation and attendance, to helping with the entire legal case, and everything in between.
She also offers full client representation, working hard to get cases settled even when the parties can't communicate or get along very well.
Christine takes King and Snohomish County cases involving divorce, mediation, parenting plans, child support, living together problems and/or unmarried parent issues, domestic violence protection orders, anti-harassment orders including those involving relatives, neighbors, etc. Whether self-represented or fully represented by Christine, clients can expect her guidance and help through the emotional difficulty of separation and divorce. Christine is a strong child advocate.
A 2002 Seattle University School of Law graduate and a member of the firm since 2005, Christine's community legal involvement includes: Co-Chair, annual Family Law CASA Breakfast (2013, 2014); KCBA Neighborhood Legal Clinic volunteer (1999-2013); Speaker, WSBA CLE: Dissolution from A-Z (2010, 2013); Co-Chair, WSBA CLE: Community Property: The New Challenges in Today's Economy (2009); Guest panelist, Weekday, KUOW Radio (2006).