Attorneys
Darla J. Goodwin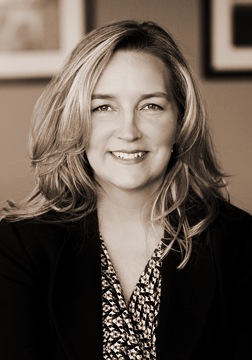 Darla is a 1995 graduate of Seattle University School of Law. She practices exclusively family law and has a wide range of experience including divorce and legal separation, complex property division, parenting plan/child custody, relocation, child support, prenuptial/relationship agreements, and consultation to clients who wish to represent themselves.

Darla's focus is on the respectful and efficient resolution of your matter. She guides each client in determining the legal process that best meets their goals, whether traditional litigation, mediation, amicable negotiation, or the Collaborative process. Collaborative law is an alternative to litigation wherein the parties, with the assistance of trained attorneys and other professionals, commit to resolving their disputes respectfully and without court intervention.

Darla has been named as a "Rising Star" by Washington Law and Politics magazine and one of Seattle's "Top Lawyers" by Seattle Magazine.